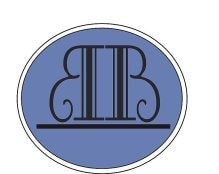 Who are The Friends?

Founded in 1973, the BBLF is a 501 (c)3 non-profit organization supporting the Barbara Bush Library, a branch of the Harris County Public Library System.

The mission of BBLF is promote the development of library facilities; to augment the services of such facilities; and thus to enrich the cultural opportunities available to residents of the Cypress Creek area.

The Friends are an active volunteer group that raises money for the library through special fundraising, book sales, membership dues, volunteer-sponsored programs, and sales of t-shirts,
book bags, and other memorabilia.

These monies provide quality resources for additional programs, special events, new equipment, and reading programs for children, teens, and adults that are
not covered by the Harris County Public Library System.


SEE OUR BYLAWS


Read about our group in the Houston Chronicle!


The Barbara Bush Library Friends are proud to meet all the criteria required to be recognized as an accredited charity by the Better Business Bureau. CLICK HERE to read the full report.
---
Be in the know!
Subscribe to our newsletters.
Click to read samples below.
\/