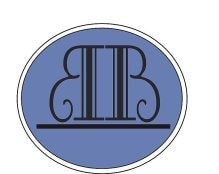 Who are The Friends?

Founded in 1973, the BBLF is a 501 (c)3 non-profit organization supporting the Barbara Bush Library, a branch of the Harris County Public Library System.

The mission of BBLF is promote the development of library facilities; to augment the services of such facilities; and thus to enrich the cultural opportunities available to residents of the Cypress Creek area.

The Friends are an active volunteer group that raises money for the library through special fundraising, book sales, membership dues, volunteer-sponsored programs, and sales of t-shirts,
book bags, and other memorabilia.

These monies provide quality resources for additional programs, special events, new equipment, and reading programs for children, teens, and adults that are
not covered by the Harris County Public Library System.


SEE OUR BYLAWS


Read about our group in the Houston Chronicle!


The Barbara Bush Library Friends are proud to meet all the criteria required to be recognized as an accredited charity by the Better Business Bureau. CLICK HERE to read the full report.
---
Be in the know!
Subscribe to our newsletters.
Read samples below.


POLICY PRIVACY OF THE BARBARA BUSH LIBRARY FRIENDS

Effective
April 4, 2006
Our Commitment To Privacy
Your privacy is important to us. To better protect your privacy we provide this notice explaining our information practices and the choices you can make about the way your information is collected and used. To make this notice easy to find, we make it available on our homepage and with our membership application.
The Information We Collect:
This notice applies to all information collected or submitted to the Barbara Bush Library Friends.
In some of our materials, in paper form or on our website, you can submit a membership application, make a request, or register to receive materials. The types of personal information collected by these pages are:
Name
Address
Email address
Phone number
Volunteer Interests
The Way We Use Information:
We use the information you provide about yourself only to complete your requests. We do not share this information with outside parties.
We use email addresses to answer the email we receive and to send out information to members related to the activities and interests of the Barbara Bush Library Friends. Such addresses are not used for any other purpose and are not shared with outside parties.
We may use non-identifying and aggregate information to share with outside groups. For example, we may tell a media representative that X number of individuals are members of our organization, but we would not disclose anything that could be used to identify those individuals.
Finally, we would never use or share the personally identifiable information provided to us in ways unrelated to the ones described above without providing you the opportunity to opt-out or otherwise prohibit such unrelated uses.
How You Can Access Or Correct Your Information
To protect your privacy and security, we will also take reasonable steps to verify your identity before granting access or making corrections.
You can access all your own personally identifiable information that we collect and maintain by sending us a signed, written request along with a photocopy of a standard form of identification. We use this procedure to better safeguard your information.
You can correct factual errors in your personally identifiable information by sending us a request that credibly shows error.
How To Contact Us
Should you have other questions or concerns about these privacy policies, please contact us through the Barbara Bush Library (281-376-4610), mail us at
Barbara Bush Library,
6817 Cypresswood Drive,
Spring TX 77379
or send us an email at bblf@bblf.org.PRIVACY