Help the Barbara Bush Library Recover from the Flood

---
Hurricane Harvey brought 2-1/2 feet of water into the library and destroyed furnishings, carpets, walls, furniture, and many thousands of books. The library is now closed until renovations can be completed. The Barbara Bush Library Friends are raising money from individuals, organizations, and businesses in the community to help replace the books and other children's materials that were lost. They have set a goal of $100,000.
Everyone wants to help! Here are some of the best ways to do it --

1) Give online through Network for Good using this secure link: http://tinyurl.com/BarbaraBushLibrary2) Or write a check, payable to BBLF, and mail it to Barbara Bush Library, 6817 Cypresswood Dr., Spring TX 77379. We are having our mail held at the post office since we are not at the building, so you can be sure we will receive it.

3) Become a member of the Barbara Bush Library Friends. Click here to "Join the Friends".It will be a long haul to recovery, so we need to start now. Anything you can do to help will be appreciated. Remember, the Barbara Bush Library Friends is a 501(c)(3) charitable organization, recognized by the Better Business Bureau, so your gift is tax-deductible. Please check to see if your company is one of many that will match donations to this cause.Many people are offering to donate used or new books to the Barbara Bush Library Friends, but we just cannot handle that right now. We have no place to receive or store such physical donations. However, we do have a fund open that will allow us to purchase through Harris County. This takes advantage of their volume-buying discounts and their processing contracts that are already in place. It is the fastest road to recovery.
BBLF is an Accredited Charity by the Better Business Bureau.


---

At Randalls, pick up a Remarkable Card Charity application and link it to Cypress Creek Friends of the Library (DBA Barbara Bush Library Friends.) Randalls will pay us a percentage of our account total, so be sure to use your card every time you shop. [Our Charity is #1362]


---

Do you shop at Krogers? Do you have a Krogers card? It's time to re-link your card to continue supporting the Friends.
It's very simple. Go to KrogerCommunityRewards.comClick on "my account" and enter your e-mail address and password to log in. Click on the drop down menu to select our organization name. Our group is Cypress Creek Friends of the Library.

If you have problems or have a special situation, like a lost card, call Clara Maynard at the library and she'll help you! 281-376-4610

---

Read reviews that people have written about our organization.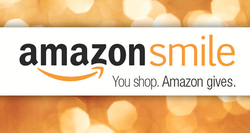 Do you shop at Amazon? If so, instead of going to amazon.com, go to smile.amazon.com when shopping on the site. Our Friends group will then earn 0.5% on many of the items you purchase. All you need to do is go to Amazon Smile, log in, search for Cypress Creek Friends of the Library and select it. Clck to go to smile.amazon.com
---